Press
Alan Rowan has been a journalist for nearly 40 years, working in Dundee, Aberdeen and on national newspapers in Glasgow. He held executive positions for 12 years on the Daily Record, including five years as sports editor. He is now semi-retired and spends his time climbing and writing about mountains for The Great Outdoors magazine.
He has climbed the Munros three times, the Corbetts and all the 3000-foot peaks in England, Ireland and Wales, many during the wee, small hours. He is currently closing in on a fourth round of Munros as well as ticking off the Grahams and Donalds. He is married with two daughters and lives near Dundee on Scotland's sunny east coast.
Alan's debut book, Moonwalker: Adventures of a Midnight Mountaineer, was published by BackPage Press in 2014. Alan writes online as Munro Moonwalker, and you can read more about the book at the Munro Moonwalker website, and follow Alan on Twitter and Facebook.
For further information please contact BackPage Press.
Interview: UK Hillwalking, January 2016
Blog: Book Review by The Hazel Tree, October 2014
Scots Magazine, September 2014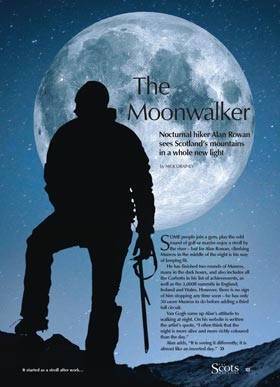 TGO Magazine, June 2014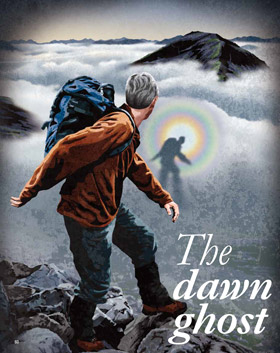 TGO Magazine, May 2014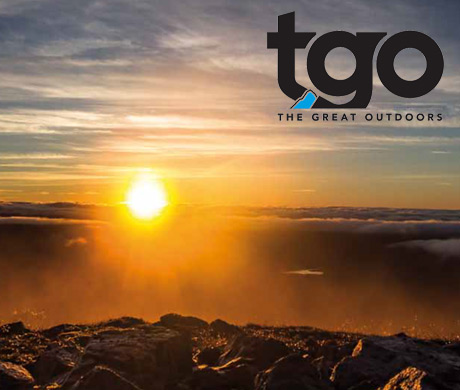 STV News, May 2014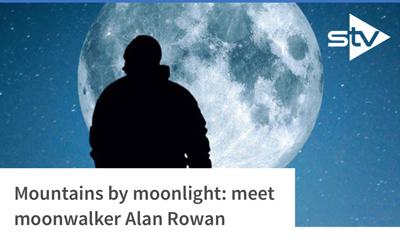 An La, BBC Alba, May 2014
Adventure Show, BBC, Feb 2014
Blog: Fiona Outdoors, May 2013
Weekly News, September 2014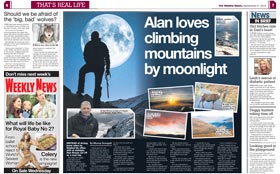 Sunday Post, September 2014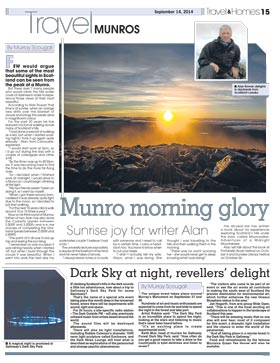 Sunday Herald, June 2014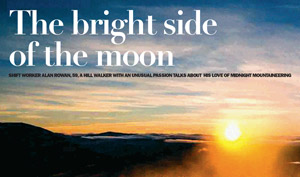 Daily Record, May 2014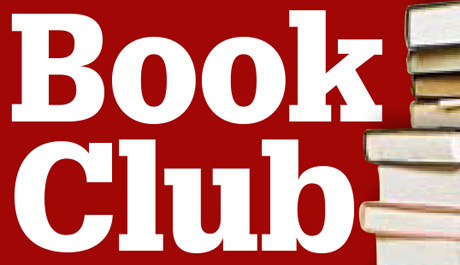 Daily Record, May 2014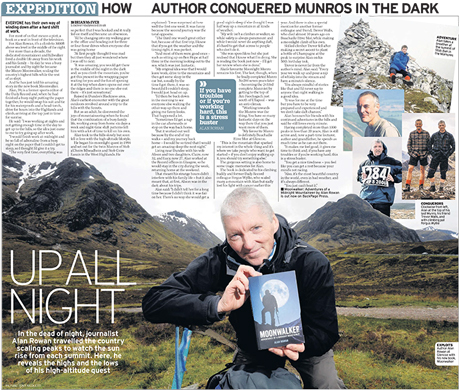 The Courier, May 2014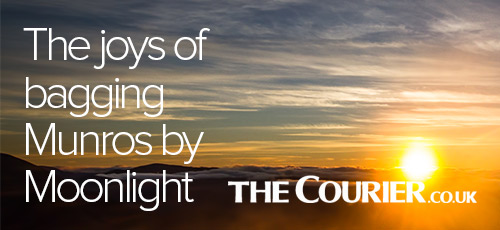 Blog: Ellen Arnison, May 2014